---
Circle Illusion

Posted Sept 27 2015

---
Recently on Facebook I saw a
video showing this circle illusion
(not a kitty video!). This looked like a fun thing to try in Houdini. It really is all about sin curves and offsetting the phase of the curve for each individual sphere.
The spheres are moving on a straight line, but it gives the illusion they are moving in a circle. The key is that the motion is not constant.
There is an excellent explanation given
here
. The diagram below is from this site.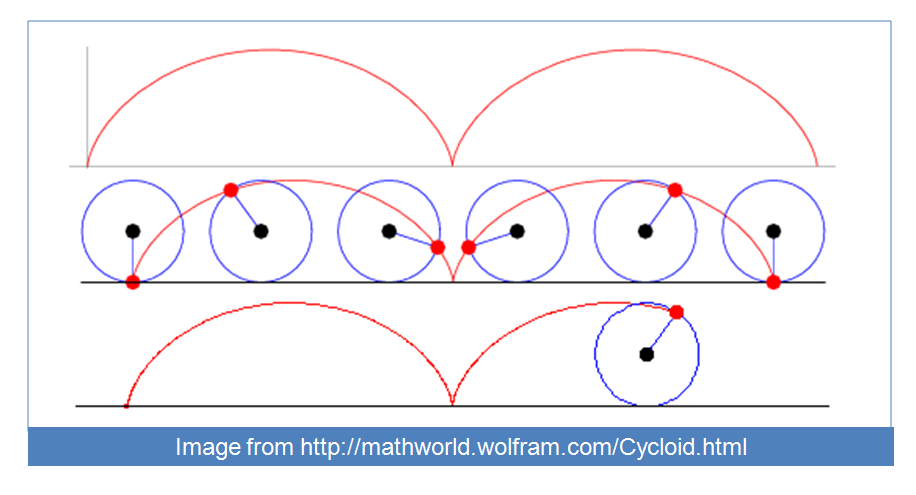 The velocity of each circle speeds up and slows down according to a
cycloid (rim of the circle rolling along a line)
. (Galileo 1599)
In Houdini, this is simple to implement. Move a sphere along a line according to the sin of the frame number ($F) and then copy that line/sphere while offsetting the sin phase (you can easily do that with copy stamping.
Circle Illusion I created in Houdini. The key is to offset the phase of the sin (so you can use $CY * 90/4 in the copy stamp function and then add this to the sin curve as an offset ie. 5 * sin($F*4 + stamp("../copy1","offset",0)))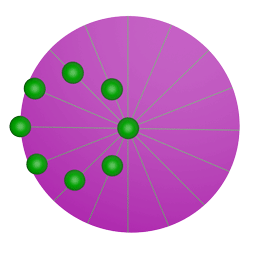 Network is below and if you get stuck, the
hip file exists here
(H14).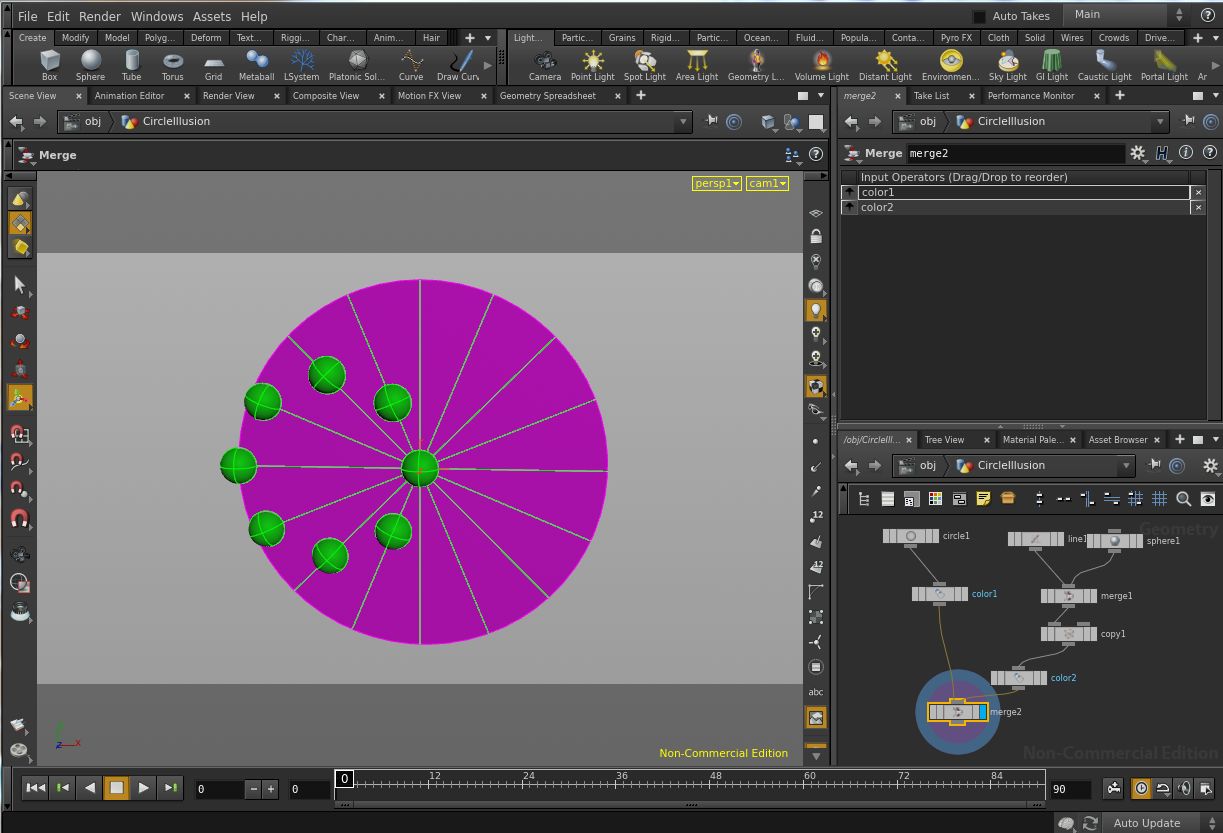 Our eyes have difficulty not seeing it as a circle, however below with the "saturn" rings around you can follow the linear path of the individual components more easily.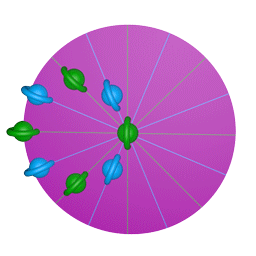 ---